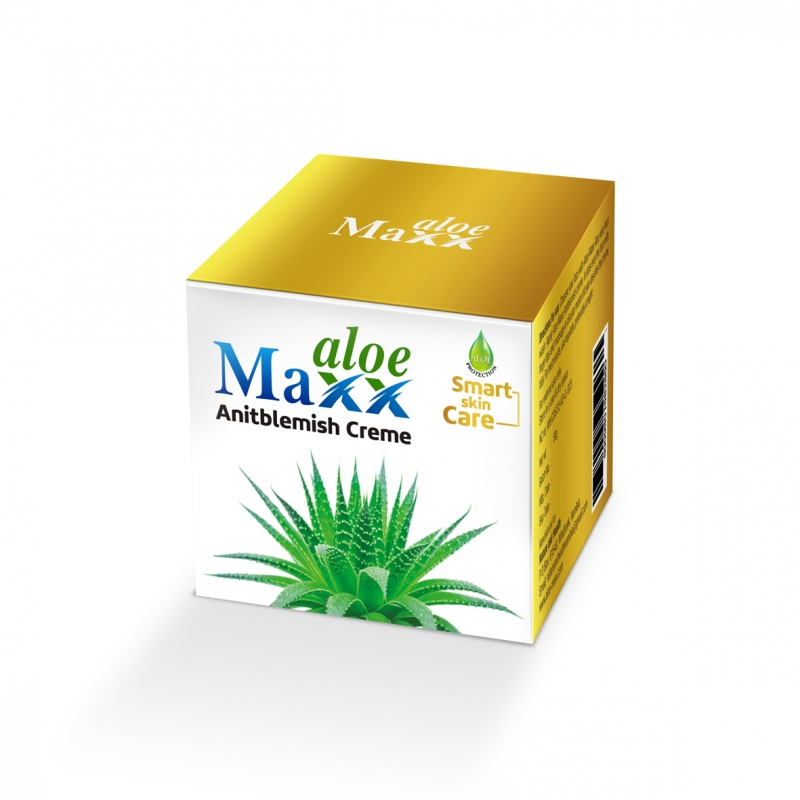  
Aloe Maxx Antiblemish Creme
Aloe Maxx Antiblemish creme is a unique blend of carefully selected ingredients from nature with Aloe Vera. Regular use of Aloe Maxx Antiblemish creme will help to clear blemishes, scars and spots on the face, making your face smooth, spotless, and glowing! Feel the wonderful, soft, healing touch of Aloe Vera from Aloe Maxx!!
Active Ingredients: Aloe Vera Extract, Liquorice Extract, Tulsi Extract, Cucumber Extract, Honey, Tea Tree Oil, Calendula Extract, Juniper Oil, Tomato Extract, Apple Cider Vinegar, Raw Potato, Lycopene from Guava, Lemon Extract, Papaya Extract, Saffron, Beriberis Aquifolium
Directions of use: Cleanse your face with Aloe Maxx Aloe vera face wash. Apply Aloe Maxx Antiblemish Creme in dots over the face with finger tips and massage in circular motion till skin absorbs the creme fully. For best results, use regularly, preferably at night.
Presentation: 50g.