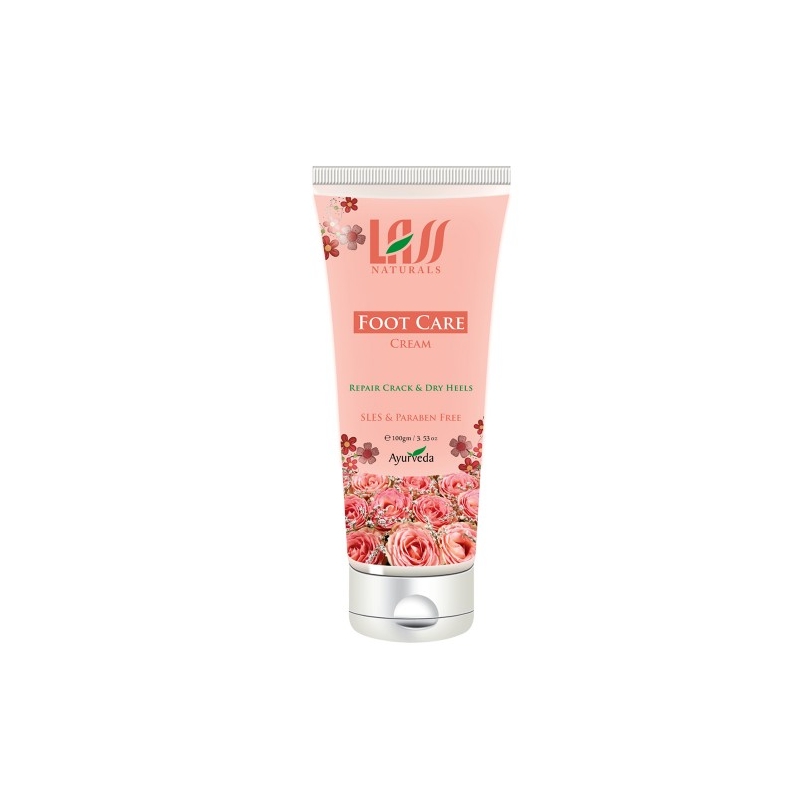  
Foot Care Cream
A special Ayurveda formula that works for healing & soothing of cracked heals. Also an effective foot moisturiser that maintains the health of your feet by treating dry & chapped heels. It softens, soothes and protects your skin from getting rough and damaged. Natural herbs extracts works as an emollient and skin freshener.
PARABEN & PHTHALATES FREE
Ingredients: Rose Water (Rosa Damascena), Safflower Seed Oil (Carthamus Tinctorius), Jojoba Oil (Simmondsia Chinensis), Bee Wax, Aloe Vera (Aloe Barbadensis), Vegetable Glycerin, Shea Butter (Butyrospermum Parkii), Mint Oil (Mentha Piperita), Indian Madder (Rubia cordifolia ), Alum, Camphor, Ginger Oil ( Zingiber officinale), Cabbage Rose Flower Extract (Rosa Centifolia), Natural Vitamin-E (Tocopherol), 2Phenoxy Ethanol.
Direction: Wash and clean the affected area. Scrape the dead skin with the scraper, Spread gently. Allow it to dry for 15 min.